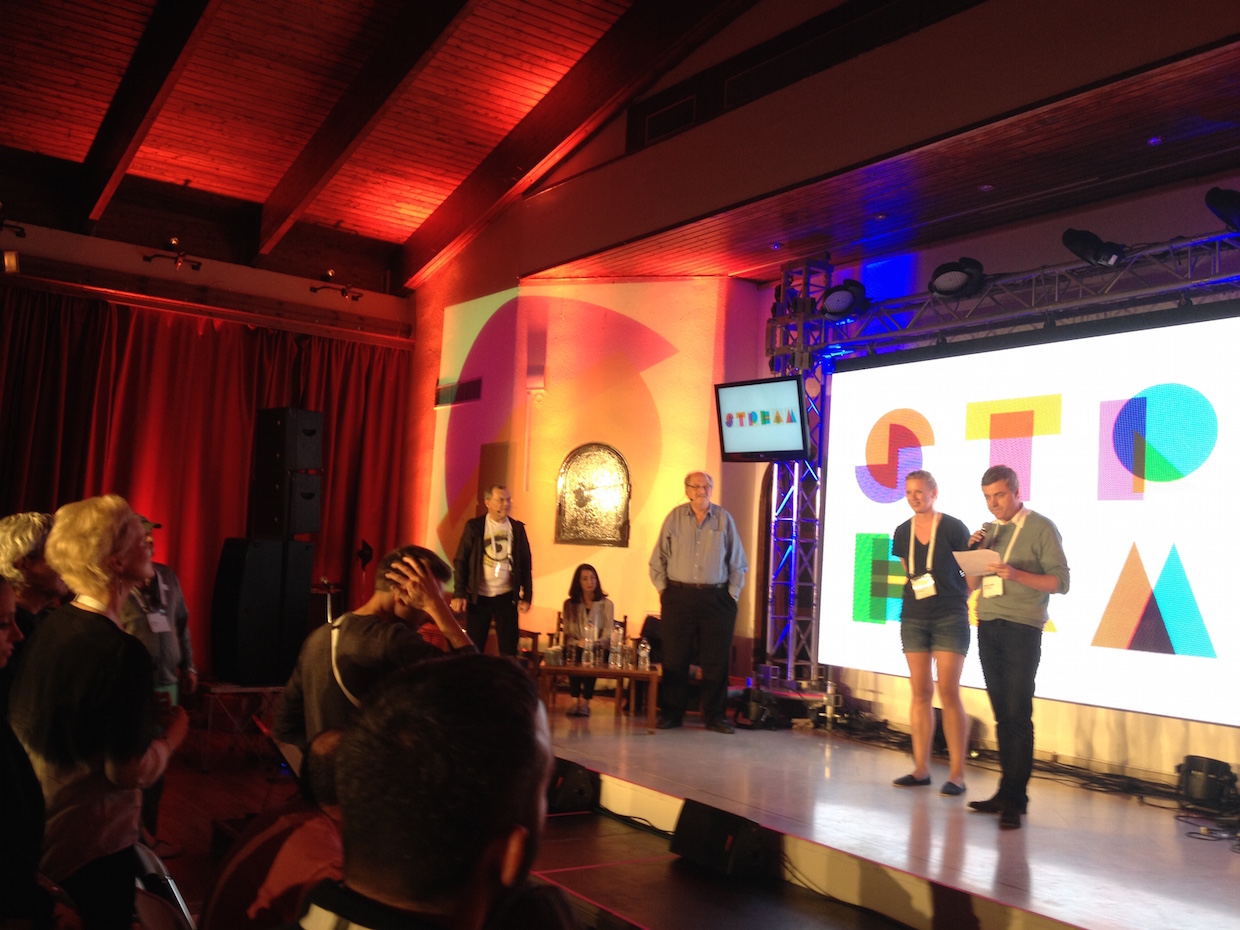 Last Thursday to Sunday I attended Stream 2014, an (un)conference organised by WPP.
Correction: I participated to Stream 2014. Because the whole thing was set up in such a way that it was practically impossible to just attend and not participate.
Upon arrival, on Thursday, I only knew one (George Gatos) participant —and that was by chance. By Sunday, when I left, I had spend three days discussing, debating, having breakfast/lunch/dinner/coffee, collaborating and drinking with dozens of members of a really select, intelligent, multi-disciplinary and fun group. I'm not playing nice here: When I say fun, I mean it both as in "having a good time", and "laughing to tears"!
This was probably the best event I've ever been to. Congrats to everyone who participated and a very very big thank you to the organisers.
WPP Stream 2014 was amazing.